Auto Accident Care at Dinkel Chiropractic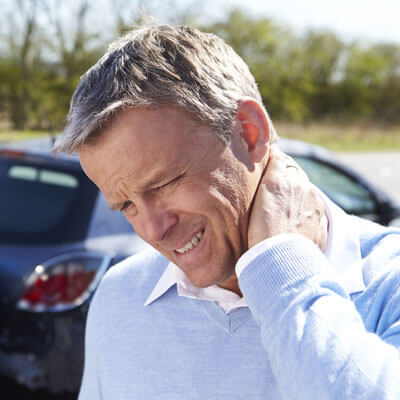 During his first year in practice, Dr. Dinkel was rear-ended by a drunk driver, resulting in a whiplash injury. He was in a lot of pain, and when he visited an accident clinic, he felt like just another number in a gathering of similarly hurting people. There was a decided lack of warmth and compassion, and the doling out of pain medications as the only solution seemed counterproductive.
Following this incident, Dr. Dinkel pledged to learn everything he could about natural pain solutions for whiplash victims, including proper legal documentation and effective rehabilitation of injured joints and tissue.
Providing Compassionate Care for Your Needs
We know that you're hurting when you come in for treatment following a car collision. That's why we use chiropractic techniques that are gentle and safe for injured joints. We can also accelerate the healing process through our state-of-the-art electrical acupuncture, which is painless and comfortable.
Here are some of the areas of the body that often require healing and rehabilitation following a car crash:
Abnormal stretching of the muscles surrounding spinal joints
Concussion from whiplash or air bag inflation
Joint subluxation (misalignment) in the neck
Knee jamming from pressing down too hard on the brake pedal
Microscopic tearing of ligaments in the neck and shoulder
Shoulder and back pain from wearing a seatbelt during impact
Wrist injury from gripping the steering wheel too hard
You Can Count on Our Expertise
When you come in to see us to heal from your injuries, we'll do all the work for you. We'll work directly with your insurance company and will submit all documentation in a timely and professional manner.
Even a minor fender bender can produce spinal misalignment and whiplash. The longer you wait to be evaluated and examined after a personal injury, the more hidden damage can accumulate. If you've had an accident, we strongly urge you to come in to see us as soon as possible. Contact us today; we can help!
CONTACT US
---
Auto Accident Care Leawood KS | (913) 338-0907